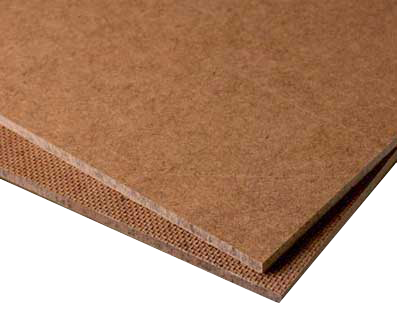 Hardboard board is a wood-based product obtained by pressing Hardboard wood fibres mixed with synthetic resins under high pressure and at high press temperatures.
Hardboard has an even density throughout the finished board and lends itself well to veneering, laminating, and general CNC work.
The specification available is as follows:
Thicknesses :
2.5mm and 3.2mm
Size:
1220mm x 2440mm
1220mm x 2745mm
1220mm x 3050mm
2070mm x 2800mm
Hardboard
Uses:
Circles for cable drums
Circles for steel cable packing
Pallet tops
Fruit and vegetable boxes
Picture framing
Furniture components
If requested we are able to supply lacquered hardboard and painted hardboard.