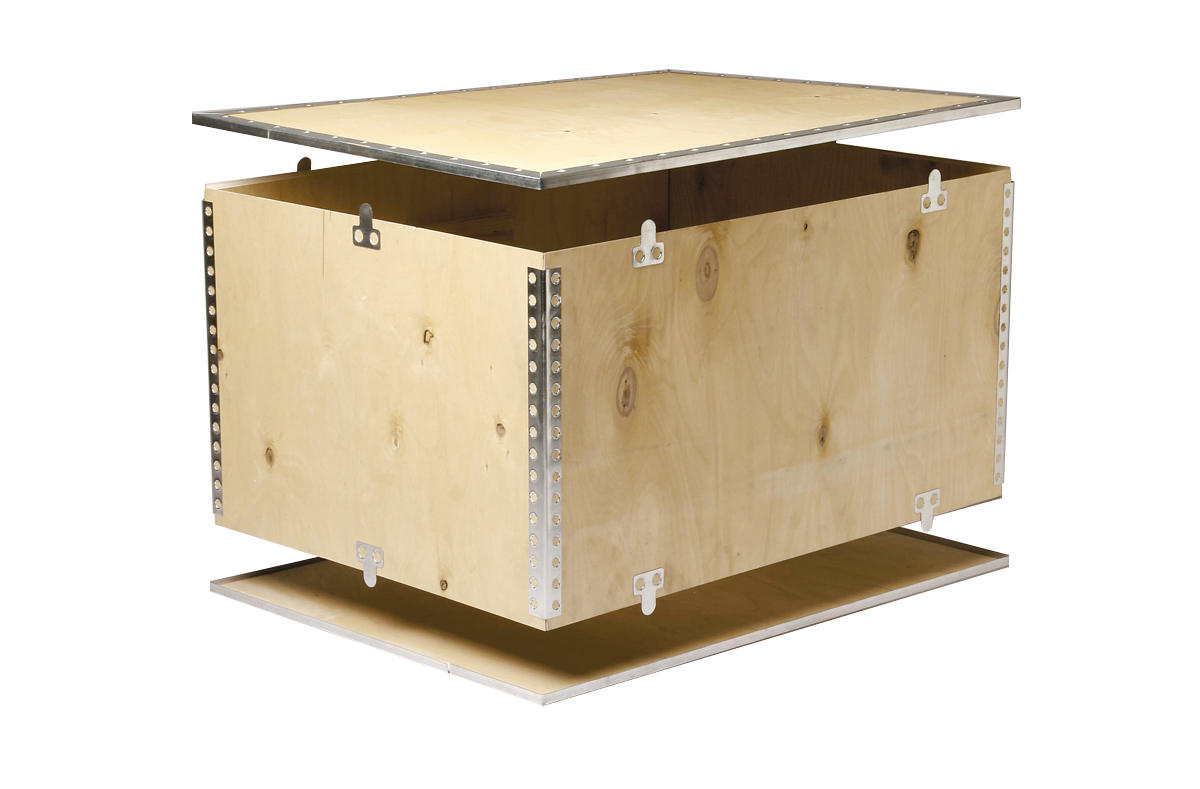 TechnoBox Mixed is a sturdy, long lasting and reusable packing case of metal, timber and plywood. Such frame with locking tongues and metal lid allows a simple initial assembly.
The parts are assembled together before the frame is fastened to the pallet. Adjoined wall elements are connected by galvanized metal. Separate walls can be connected using metal joint fasteners – screws or nails. The shipped product should be placed on the pallet before the assembled frame is lowered down from the top to go around the product. The frame is fastened to the pallet by nails, screws or strapping bands. This assembly method allows to reduce packaging time and saves packaging warehouse space.
Materials used in box construction ensure its reliability and sturdiness. Birch plywood is very light, strong and weather resistant. Chamfered edges make construction very stable. Galvanized metal corners and galvanized joint fasteners provides the strength of a typical cleated plywood box but it is lighter and has a smaller dimensions.
TechnoBox Mixed can be assembled fast and easy – anywhere. It's shipped unassembled to reduce inbound freight.
Durable, long lasting, weather resistant
Reduces weight, transportation costs, storage prices, easy to store and handle
Reusable, easy to assemble, disassemble and store for later use
Exceptional protection against difficult transport conditions, long term storage and climate changes
Compliant with international phytosanitary regulation for wood packaging for export deliveries